JUNGWONSAM
Jungwonsam is a red ginseng product that considers beautiful environment and health. With reliable raw materials, thorough safety management and hygiene management, Jungwonsam is taking the lead in promoting human health through popularisation of red ginseng products.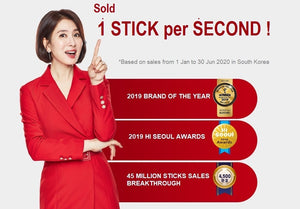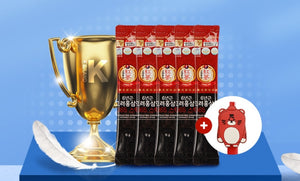 K-BRAND AWARDS 2021
6-year-old Korean Red Ginseng Extract 365 has been selected as Korea's representative Brand K
product.
BENEFITS OF RED GINSENG
Could boost the immunity system, fight tiredness and increase energy levels, lower blood sugar, benefit brain function, and inhibit inflammation and increase antioxidant capacity in cells.